*Wicked Dailies Require Purchase of Beverage*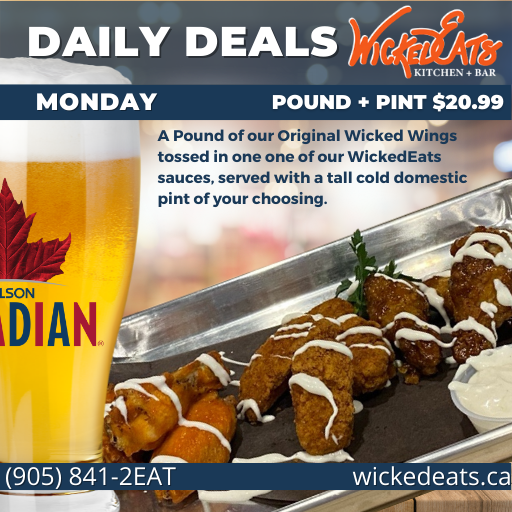 Pound and Pint
$20.99
A Pound of our Original Wicked Wings tossed in one one of our WickedEats sauces, served with a tall cold domestic pint of your choosing.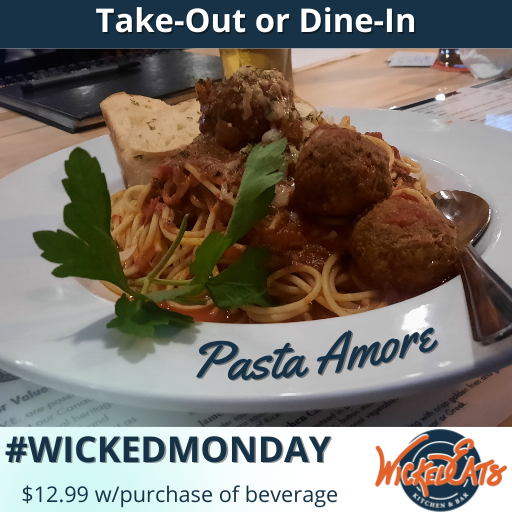 Pasta Amore – Spaghetti & Marinara
$12.99
Made with love and only the very best ingredients, you can enjoy any of our Wicked pastas on Monday for just $12.99 w/purchase of a beverage. Comforting. Nourishing. Satisfying. Wicked and delicious.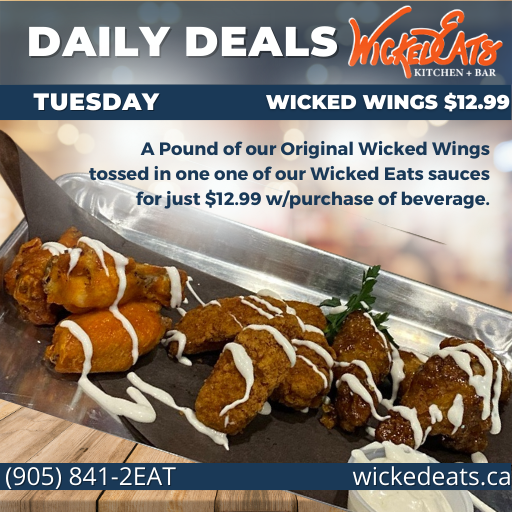 Wing Ding – Original or Boneless
$12.99
Single order (1 pound)
Wicked Wings. Plain fresh chicken wings or boneless bites tossed in one of our WickedEats sauces.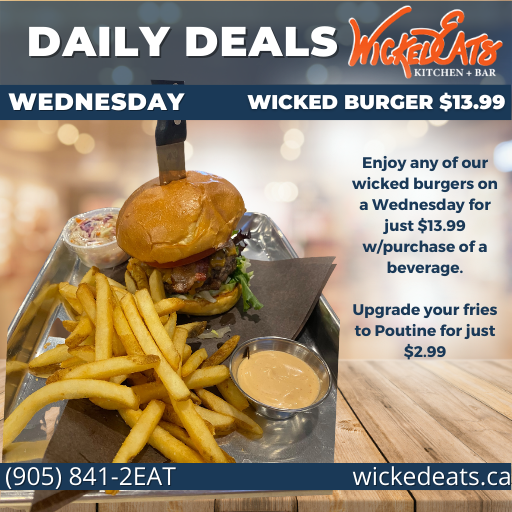 Burgerlicious
$13.99
Wicked Burgers. Choose from our home made Original or Impossible served on a buttered bun with all the fixin's and a side of your choice.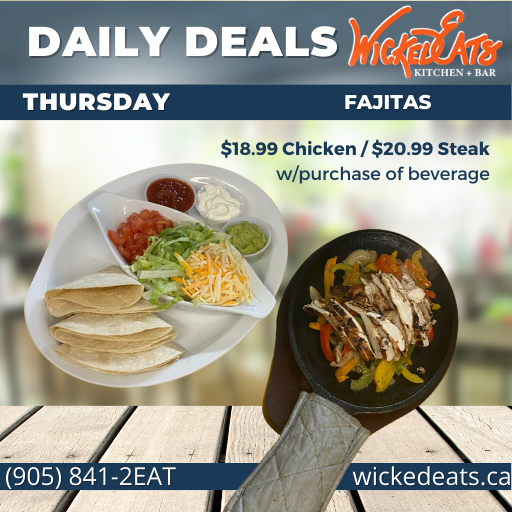 Mexi Casa Fajitas
Chicken – $18.99
Steak – $20.99
Wicked Fajitas. Your choice of Marinated Chicken or Sliced Steak, grilled and sliced, sautéed with red onions, bell peppers, tomato, lettuce and served with cheese, sour cream and salsa and 3 flour tortillas.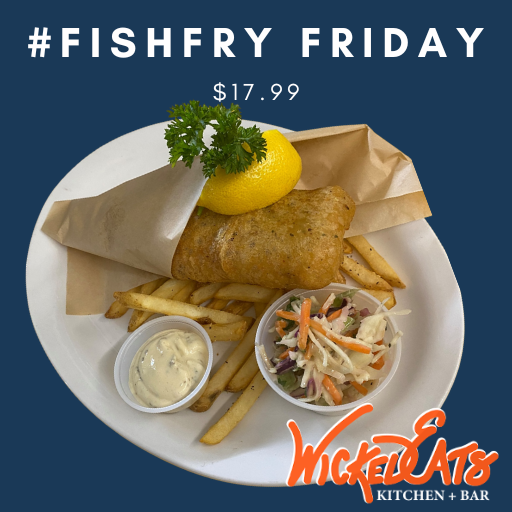 Fish Fry – Fried or Pan Fried Haddock
$17.99
Wicked Fish. Hand battered haddock served with our hand cut fries, coleslaw, homemade tartar sauce and lemon.